The flagship of the fleet of "L'Uomo e il Mare", Donna Assunta is a beautiful 14-metre motorboat that can carry up to 37 people plus crew members. Our excursions onboard of Donna Assunta are comfortable and relaxing, thanks to the size of the spaces and the comforts on board.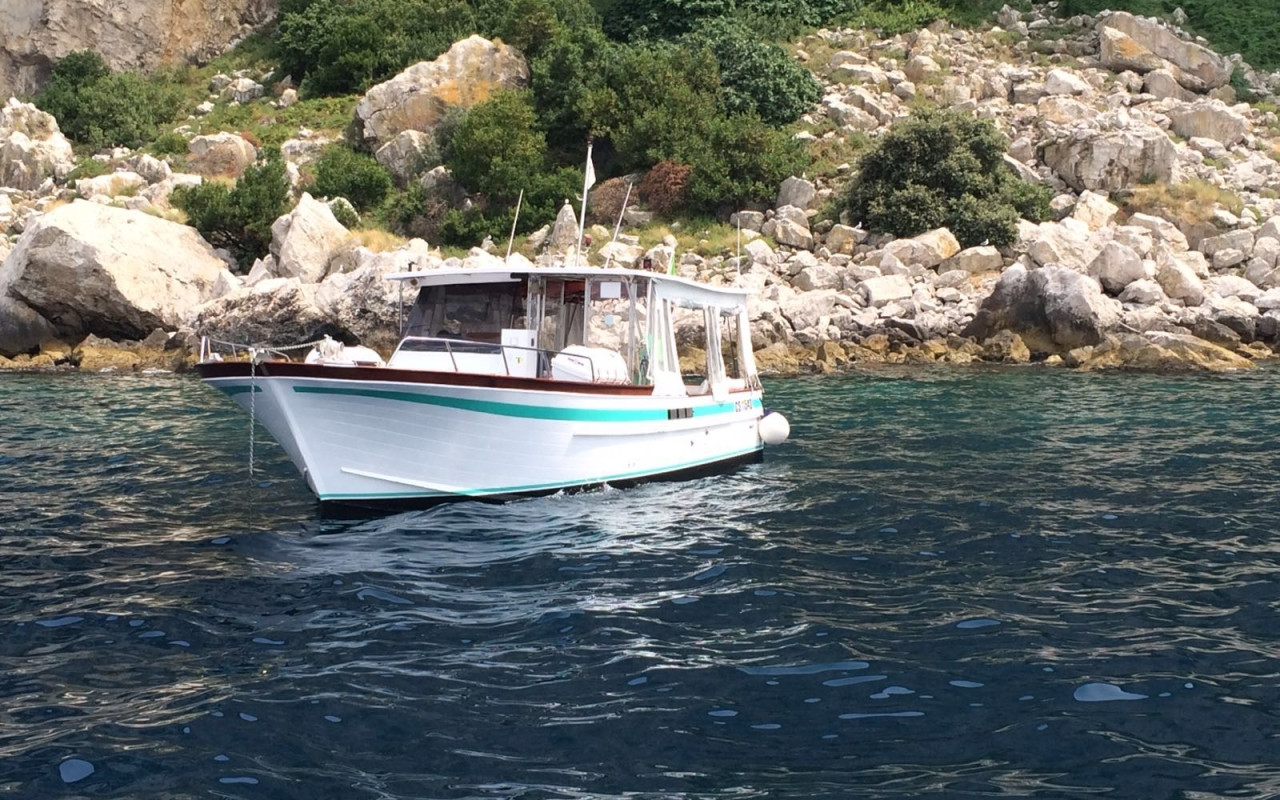 Audio system with iPod / Mp3 access
Would you like to book Donna Assunta for your boat tour to Capri?
Fill in the form and we will give you all the details you need